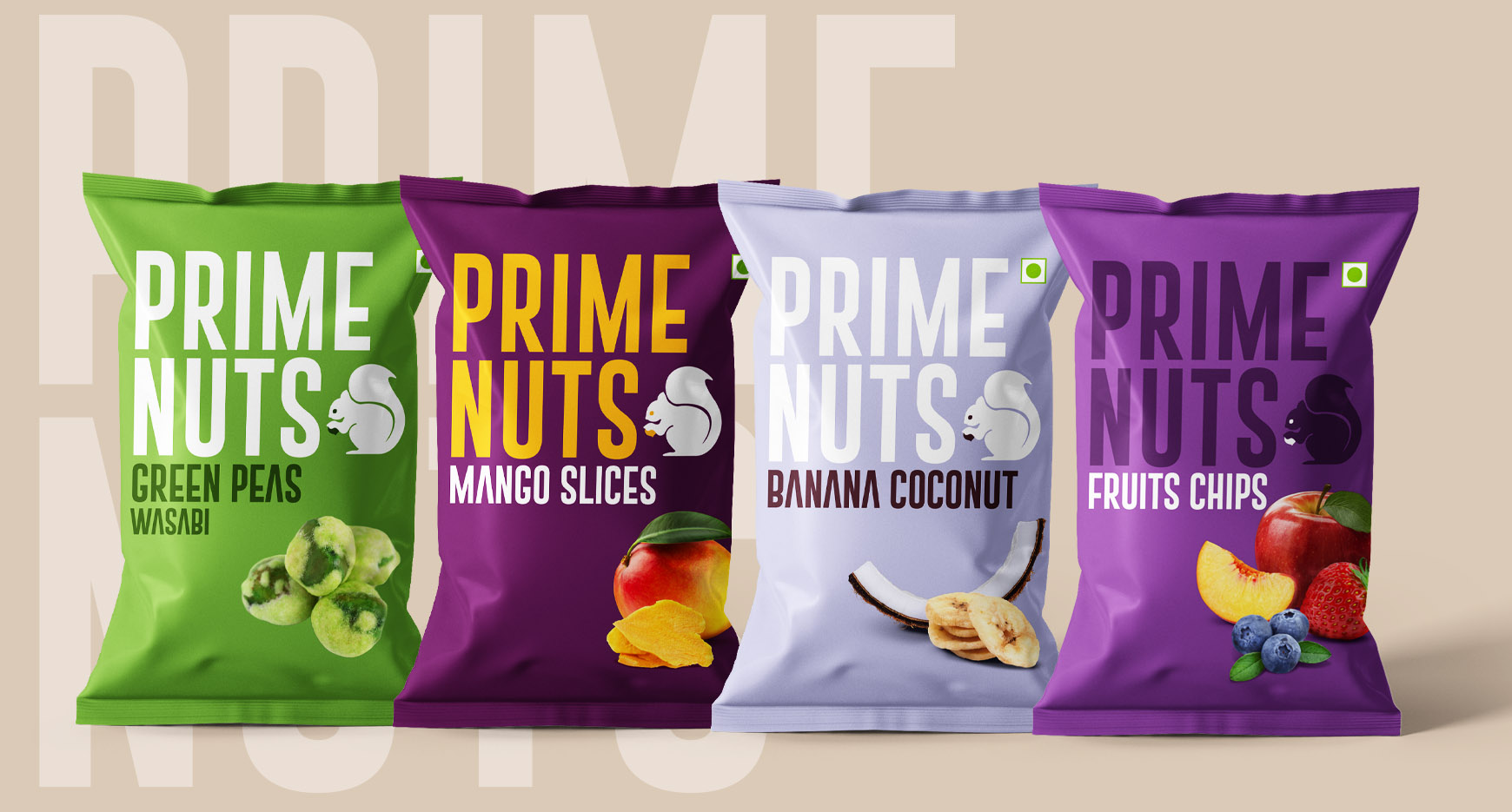 Packaging design for nuts and fruits chips.
Prime Nuts an established brand in the UAE and MENA region. When i was approached to work and extension of the brand identity established by an agency. I didn't mind to jump to have the name in my folio. 
But the one thing the client wanted to know the future color palette solution. So i worked on a color system based on the existing and the new colors. A system based on the colors if they go into fruity or veggie or spices. The packaging is contemporary, typography is bold and eye catching. 
The brand is available across supermarkets and hotels.